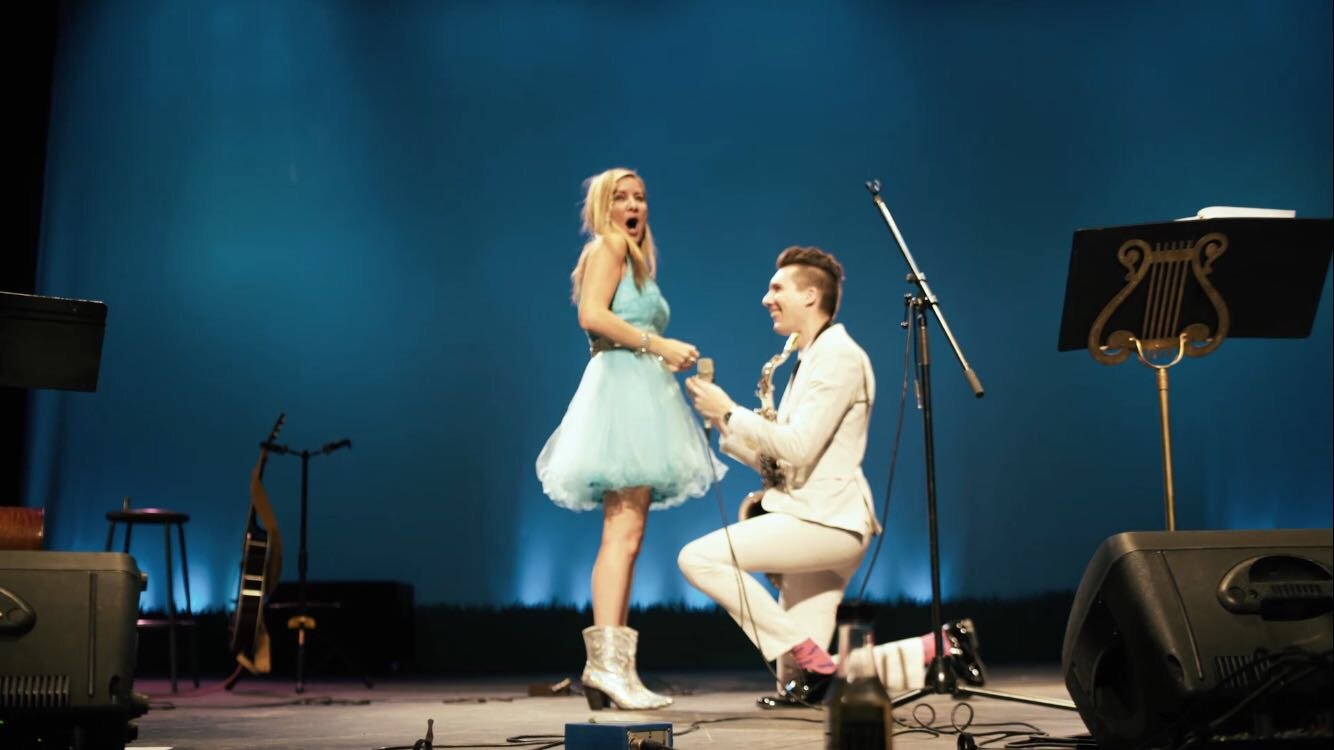 The following story is courtesy of Yahoo News UK and Storyful. Camera credit: Eric Curt Peters.
Rosemary Siemens was performing on stage at the Buhler Hall in Gretna, Manitoba, in Canada, when she was suddenly interrupted for a very romantic reason.
Her boyfriend and best friend, Eli Bennett, arrived to the hall especially to play a special saxophone solo in front of a capacity crowd, before joining Rosemary on stage and asking the woman of her dreams the most important question of her life.
Luckily, Rosemary said yes, because Eli had to run to his own show to perform just 20 minutes later. Credit: Rosemary Siemens via Storyful
https://uk.news.yahoo.com/best-wedding-proposal-ever-142000700.html